Options for work after Retirement
People always think what they will do after retirement and how they will kill their time when they will not be having any regular job.
When someone move towards retirement age, these type of questions become common and people try to find out different ways to kill their time and comes up with different ideas to spend their retirement life. Some people opt to join some hobby clubs, some just want to relax in any retirement home and few elders simply stay at home with family, whereas some opt for second career after retirement.
Some people work after retirement because of financial reasons, but some work because they can't live without working. It all depends on you how you want to spend your remaining life. If you feel really tired and fed up working all life, you may choose to stay at home, but if you do not love the idea to stay idle after working and gaining immense knowledge; it may be the time for you to make the most of your learning and real-life experiences. Spread you experience, teach others and also earn a decent income after retirement.
Different options to start a second career Post-retirement
If you are one who is looking for various options to work after retirement, you are at the right place. Find out below the different options you can consider as a second career to work after retirement.
Teaching
Teaching is the most popular option that retirees opt for as a second career. If you were in marketing or sales field, you can easily take some guest lectures in management schools. If someone is from IT background, he/she can join Engineering College or may start a coaching center. Taking home tuitions is also a very popular medium to opt for post-retirement as it will earn you a decent income just by sitting at home.
Consultancy
Consultancy is also a very good option to opt for after retirement. You can provide consultancy of your domain expertise and skills acquired on the job to individuals and firms. Even starting a consultancy business is relatively easy and does not require huge capital investment. You can easily use your industry wide contacts to start consultancy business.
Marketing
People with good communication skills can take up marketing work with direct selling companies like Amway, Avon or any such organization. You can also try your hands as a real estate agent. You can either join a broker or work independently to find houses, buyers and just few deals a month can earn you a decent commission. It will help you to work as per your convenience and will also boost your social circle while earning a decent income.
Encashing your Hobbies
After retirement, you have better chances to love your hobbies deeply. You can even en-cash your hobbies while having fun. If you love to click photos, you can sell photos online or get associated with some company to work on some assignment.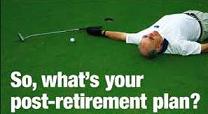 If you love to write, you can start a blog and monetize it with different Ad revenue sharing programs or you can also work as a freelance editor. Those who love painting can also put an exhibition of their paintings to earn name and fame. You can also start taking up classes as per your hobby like cooking, music, dancing, etc.
There are whole lots of things and work options a person can do even after retirement. There is no end to earn money, provided you are willing to work and think differently. Know about your interests and skills to live a comfortable and interesting retirement life.
Related Articles:
Plan your Retirement - Retirement Planning
Things to avoid while planning for cost cutting - Cost Cutting Tips