Consultancy - A Low Risk Business
Are you looking to start a business with less investment and low risk??? Consultancy business could be a good option for you. Business Consultancy is one of the best career opportunities with least investment.
To start consultancy business, you do not need heavy investment right from day one. First, you should study the current market trend, decide which industry suits you and the place where you would like to start your business. Now, depending on the industry you choose, you need to make several contacts both personally and professionally to get in touch and to know more about the industry requirements and needs.
Making contacts with the right person is the biggest challenge for any consultation company to grow and achieve success.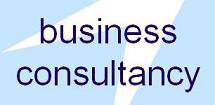 You must continuously follow-up with the concerned persons to know and fulfill their requirements. You may provide different type of consultations ranging from financial services, jobs & career guidance to providing human resources to any big organization. For a consulting business, you not only have to create contacts with clients but also have to find skilled resources as per your business nature and maintain a vast database of contacts.
It is advisable to create a model so that you can easily have number of resources as and when you require them. You must have a fresh and updated database of skilled resources who are looking to get a job or ready to offer their services to an extended client base. When you get several contacts and understand how to get resources, the next step would be to take some office space to let your clients visit your company, and to build trust among your clients and persons you are about to hire.
Normally, consultancies do not require a big office space, but some consulting companies offer onshore consultancy also. To offer onshore services, you may require better infrastructure, therefore you need to hire some permanent employees to work for you and offer services to your clients. Consulting business provides enough flexibility as there are no time limitations and also it does not require you to be present in office for long hours. Moreover, you may have to often visit clients in order to get business and provide valuable services.
If you have built trust among your clients and ran your consulting business successfully for quite some time, then it can prove to be a good time to grow your business.
Another best thing about this business is, it does not require huge infrastructure to grow and you can easily operate it at many other places. Having a decent website and hiring some executives to get in contact with clients is sufficient to grow your consulting business. If you get a good client base and see the market potential, you can then setup an office in other cities, to build more trust among your clients and to give them a local and personal feeling. Though expanding any business to other locations requires a lot of hard work and many other responsibilities to look out for, but if done with proper planning, consulting business will not be that difficult to expand.
Check out the below links to find out other investment options.
Moderate Risk Investment Options
Traditional Low Risk Investment Options