Business Investment Options
Investing in Business is not about just investing money, but it also requires your commitment. To start a business, you need to invest both - money and time.
Business investment can yield maximum returns than any other investment options available in the market. Even investing in stock market or property will not yield you such high returns that you can achieve by investing in your business. When you invest in business, you have to fully dedicate yourself because it is for the survival of your family and will feed you bread and butter.
Investing in business is generally considered as a risky option, but if you really dedicate yourself, it will never prove to be a risky option at all.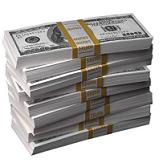 It is in fact a low risk investment option that can yield maximum returns. Most businesses fail due to lack of commitment, improper guidance or weak business plan; but if done with proper planning, chances of success in business are really high. There are various options to start a new business, which basically depends on the capital and your risk appetite.
Starting a small business is a low risk option. To start small business, you do not require huge capital and risk associated is also quite low. Initially, you may get less return but over the time, small businesses have the potential to give decent returns with least risk and low investment. After successfully running a small business, you will become more confident to expand your little empire into a big company either by introducing new products and services or by expanding in different locations and regions.
Some of the best business investments involving least risk and less infrastructure are described below:
Check out the below links to find out other investment options.
Traditional Low Risk Investments